Last Updated on  11/16/2015
We are nationally recognized M1 Garand rifle specialists and purveyors of quality M1 rifles, parts, ammunition, tools and accessories.  We also sell other quality historical & collectable U.S. firearms.  Some are the Cal. .30 M1 Carbine, 1903, 1903A3, Krag, M14 and their parts, ammunition & accessories to qualified buyers.
   

We offer full shop services for repairing or rebuilding your M1 Rifle or M1 Carbine in our

+

M1 Garand Hospital

+
New 30-06 M2 Ball Ammo Just In!
Please go to our M1 Garand Page on banner above and click on Ammunition link from our drop down menu for full description and pricing of this high quality 30-06 M2 Ball ammo made especially for your M1 Garand and other US military rifles.
*************************************************************
We are fully federally and state licensed to purchase collectable U.S. and Foreign Military and Commercial firearms, complete collections, Antique guns, Ammo, Bayonets and Swords, Complete firearm estates.
We are also State and Suffolk County licensed and bonded to purchase Stamp collections, Gold Silver and Jewelry items, Coins, Diamonds, Silver dollars, and all Bullion products included gold and silver bars. Please contact us to discuss your holdings. We're always interested and can travel for better items and pay you on the spot! No collection too small or large for us.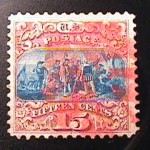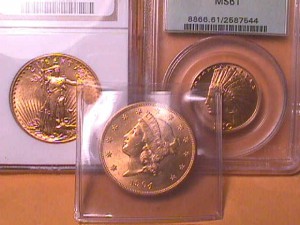 Click "About Orion7" in our banner drop down menu above for our retail store location and directions, hours, contact info, etc.
Check out our new Orion7 M1 Garand M1-T-ERB Rifle on our M1 Garand Rifle Page!

Our shopping cart is open  Click on our Orion 7 E-Store banner at the top right.  You can order parts and accessories from our company 24/7.   

http://www.m1garand.com/store/




You will need to register (create an account) within the store.  Once you do, you simply need to login, and then shop, "Add to Cart" the item(s) you wish to purchase. Then complete your check out. We usually ship next day.
Our Collector Firearm Galleries are up with new additions almost weekly. See the drop-down menu on "Collectors Only" link on our banner above.
   *************************************************
New York State Gun Law
http://www.governor.ny.gov/2013/gun-reforms-faq
NYS Sheriffs Assoc. letter to Gov. Cuomo on the new gun law.
GUN LAW QUESTIONS ANSWERED FOR THE STATE OF NEW YORK
Call toll Free  855 LAWGUNS 
  *************************************************************
Thanks to all our friends and customers for your support over the last 33 years.   Anthony and Michael Pucci proprietors.