02/15/2013
WANTED TO BUY!!
Buying M1 rifles! New higher price!! We constantly need new inventory for both our mail order and retail store sales. Paying minimum $650.00 for clean non-import shooter grade rifles.
Also wanted better condition and collectable M1 rifles. National Match, Collector grade, Snipers, Early and rarer models. We pay good prices for good guns!
We do not want commercial manufactured, humped up, welded, basement put-togethers, worn or unserviceable guns with poor bores or worn muzzles, or: CMP rifles graded as Rack, Danish, or Less Wood.
Also wanted better quality and especially early feature original M1 CARBINES! We pay good money for good carbines. Early featured guns have L-type (flip) sights, NO bayonet lugs, push button safeties, etc. Wanted ANY M1A1 paratrooper model. Please contact us before you sell your quality carbine as we may very well pay you more than our competition. Also wanted original accessories, ammo, tools, slings, pouches, and other collectable items.
Our company is constantly looking for additional and new inventory. We still have the "Fastest Check in the East" for your quality original U.S.G.I. M1 Garand, M14, M1 Carbine, and M1911/A1 parts and accessories. Ship your parts (with packing list and contact info) to our retail store for our offer in the form of our business check mailed the same day we receive your parts. We hold your parts intact until your acceptance.
We buy collectable U.S.G.I. firearms, collections, antique guns, ammo, and complete firearm estates. Please contact us and tell us what you have for sale. We're always interested and can travel for better items and pay you on the spot! No collection too small or large for us.
We are especially in need of the following parts. Just ship to our physical address prepaid and we will send payment that day! Simple, secure, and a great way to turn your un-wanted items into CASH. We hold your shipment intact until your approval. We boast over a 99% satisfied customer record for over the last 24 years!
M1 Garand Items
All M1 rifle components. Especially need:  Operating rods, gas cylinders, and any parts in quantity.
M14 Rifle Items
All M14 rifle components. Especially need: Bolt assemblies, any parts in quantity
M1 Carbine Items
All M1 carbine components. Especially need: Stocks and handguards, bolts, original packaged tracer or ball ammo. Any parts in quantity.
Accessories for all of above rifles also wanted.
******************************************************************************************
WANTED!!!!!!!!!! Semi-automatic firearms, parts, bayonets, accessories, catalogs, brochures, old stock certificates, documents, manuals, or any other items produced by or related to the Johnson Automatics Co. Cranston R.I. Will pay top dollar for these items.
******************************************************************************************
Model Shop and specific obsolete Gas Trap early M1 parts.
Yes, we are currently looking for these hard to find elusive parts for our clients. We are authorized to pay top dollar to obtain these items. We are especially in need of any Model Shop bolt, welded seam operating rod, or early gas system components. Model shop bolts are devoid of markings and have a sideways figure 8 shaped ejector hole as viewed from the face. Gas systems are the screw on type. We will pay a large reward for their capture or will pay a handsome finders fee for information leading to our purchasing of these items. We have posted pictures of some of these components below to aid in your identification of these parts.
Above: Left. Early Straight Eared front sight used on gas trap rifles. Notice the ears that straddle the front sight blade are straight. Later on in production the ears were "flared" so riflemen would not mistake one of the straight ears for the front sight blade. The straight eared versions can be numbered B 8882 as pictured above, or B 8882-0. The flared ear version is also numbered with the same drawing number or can be found un-marked. Notice the grooves machined into the sight.
Above: Right. Early numbered B-8876-4 gas cylinder plug. These can also be un-numbered. Several versions exist both with the large hole at the bottom or solid (later production).
Above. Early front handguard ferrule with the lip. These were used on early production M1 rifles that used the early gas system. Notice how a cone shaped appendage protrudes from the face of the ferrule.
Above. Early type milled follower rod with short fork and special machining that accepts the compensating spring. The example above is numbered C-46014 but the majority are un-numbered and also desirable.

Above. Early "Welded Seam" Operating rod. These can be also found without D 28296 number on handle. Notice that the assembly is one piece construction and the handle is not welded to the tube as in later production operating rods.
All Model Shop and Early Part photos above courtesy and copyright Robert Seijas Collection.
We are also interested in other gas trap parts including but not limited to:
Keystone shaped operating rod spring (square wire), compensating spring (square wire), any screw on "gas trap" gas system, early rear sight components, and SA/SPG marked wood or large hole over small hole butt-trap configuration. Any questions??? Just call or email us and ask for Anthony.
*******************************************************************************************
Civil War Carbines. Looking for exceptional quality examples of all war-time manufacturers Especially any Starr percussion model with the platinum gas ring intact, strong case colors, nice un-sanded cartouched wood, and barrel blue with bright bore. Will pay OVER market for choice examples as described above.
Above: Spencer U.S. Calvary Carbine. We especially seek prime examples of ANY Civil War carbine with strong case colours, bright blues, sharp metal, and clear markings.
*******************************************************************************************
ANY U.S. STAMP OR COIN COLLECTION! but especially:
US Gold Coins. Pre 1933 Numismatic only. Bullion not wanted.
Above: Assortment of U.S. gold coins. All denominations wanted. Premiums paid for certified graded coins. Also wanted jewelry items containing US gold coins.
US Stamps and Postal history, covers. Civil War, first flights, patriotic, and gun advertising. Wanted 19th century used and unused. Collections or quality single items. High premiums for US Scott number 1 and 2 on cover and any 1869 Pictorial Issue in above average condition.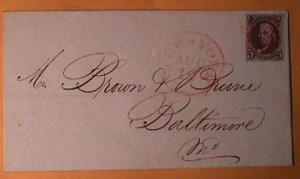 Vintage Cars manufactured in the 1930′s and 1940′s. Looking for quality original or restored cars in grade 1, 2, or 3 condition. Currently interested in pre-1940 Buicks. Will purchase outright or trade collectable guns, coins, or stamps.
Contact Anthony at 631 205 1299 or use the email links on the Contact Us page to discuss your holdings.